Apply Visa to Thailand in New Delhi (India)
Non Immigrant Category B (Employment)
General Information

Non Immigrant Category B (Employment)
Documents Requirement
Secure your travel and be at peace. Get your travel insurance from the below:
1. TATA AIG: Click Here
2. Reliance Insurance : Click Here
Photo Specifications
Note: We regret we cannot accept photographs that do not meet these requirements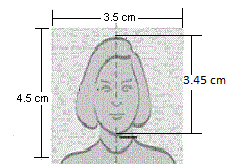 Please provide one recent photograph (not more than 6 months old) of yourself, which should not have been used previously in the passport. The photograph should be in colour and:
Taken against a white background so that features are distinguishable and contrast against the background.
Clear share quality and with the 80% face in focus.
Printed on normal photographic paper (camera print).
Full face, non-smiling [without glasses, a hat/cap or other head covering, unless the applicant wears such items because of their religious belief or ethnic background]
Please stick the Photograph on the Visa Application Form.
Note: Please follow these instructions carefully. If photographs presented do not meet these requirements your application will be considered incomplete. A photo booth meeting these requirements is available at the centre.
Processing Time
The normal visa processing period of the Embassy is 4 days, including submission and returning of passports.
Visa Fees
BLS Service Fee : ₹ 400
| VISA CATEGORY | FEE | VALIDITY OF VISA | VALIDITY OF STAY |
| --- | --- | --- | --- |
| Transit Visa | INR 1,900 | 3 Months | Permitted to stay for a period not exceeding 30 Days |
| Tourist Visa (Single Entry) | INR 2,500 | 3 Months | Permitted to stay for a period not exceeding 60 Days. |
| Tourist Visa (Multiple Entry) | INR 12,000 | 6 Months | Permitted to stay for a period not exceeding 60 Days (each entry). |
| Non-Immigrant Visa (Single Entry) | INR 5,000 | 3 Months | Permitted to stay for a period not exceeding 90 Days unless otherwise instructed by the Immigration Bureau. |
| Non-Immigrant Visa (Multiple Entry) | INR 12,000 | 6 Months or 1 Year | Permitted to stay for a period not exceeding 90 Days (each entry) unless otherwise instructed by the Immigration Bureau. |
| Three Year Non-Immigrant Visa' B' (Multiple Entry) | INR 24,000 | 3 Years | Permitted to stay for a period not exceeding 90 Days (each entry) unless otherwise instructed by the Immigration Bureau. |
Download Form

Visa Application Form
Last Updated at: 04/08/2022